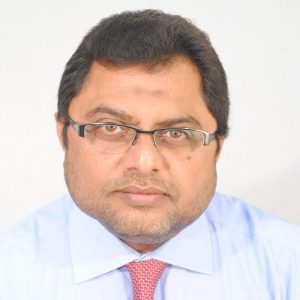 Dr. Zulfiqarali G. Abbas,
MBBS, DTM&H, MMed, FRCP(Glasg), FRCP (Lond) Dar es Salaam, Tanzania.
Dr. Zulfiqarali G. Abbas is a consultant physician, endocrinologist and diabetologist at Muhimbili University of Health and Allied Sciences, Dar es Salaam, Tanzania where he plays a key role in running the diabetes service, currently the largest in sub-Saharan Africa.  He completed postgraduate medical training in the United Kingdom and Tanzania, and was awarded an International Fellowship by the CDC in 2002. Recently he was awarded FRCP honors from Royal College of Physician and Surgeon of Glasgow and London.
Dr. Abbas is the current chair of the Pan-Africa Diabetic Foot Study Group. He was former Vice President of D-Foot International, a founder member of the Diabetic Foot Study Group of EASD; Executive board member of International Working Group on Diabetic Foot of International Consensus and Practical Guidelines on the Management and Prevention of the Diabetic Foot; Representative of the Task Force in Implementation on Consensus on diabetic foot in Africa. He is member of several other national and international committees aimed at enhancement of outcomes for diabetic patients with lower limb complications.  Dr. Abbas is a founder member of various committees aimed at reducing the morbidity, mortality, and global burden associated with diabetic limb complications, and, at present, sits on the editorial board of several international peer-reviewed journals.  He is the founder member to start Step by Step foot project in 2003 in Dar es Salaam, Tanzania. So far he has been involved in 82 countries all over the world.
He has published extensively on the epidemiology and clinical importance of diabetic limb complications, and was among the first to characterize the burden, microbiology, and public health implications of diabetic upper and lower limb sepsis in Africa.  He has written several book chapters and has edited a pocket book on diabetic foot for health care workers. Of note Dr. Abbas established the largest surveillance system for diabetic limb complications in Africa and has given presentations on the epidemiology and management of diabetic limb complications in both national and international scientific conferences.  Dr. Abbas has led the country in highlighting the utility and rationale use of microbiology resources in the management of infections in persons with diabetes.  He is involved in several on going research projects in the field of internal medicine.
NO DISCLOSURE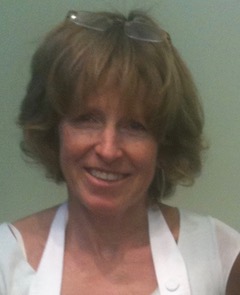 Mollie DONOHOE
 Diabetes and Vascular Health Centre, Exeter
PERSONAL DETAILS:
Address:                      Avenhayes, Buckerell, Honiton, Devon EX14 OEH
Nationality:                 British
Marital Status:             Married -   4 children
Registration:               Full registration
Registration no:           2352156,   Date: 26 11 76
University:                  Royal free Hospital School of Medicine, London
Wider Medical
Experience:                 Malawi - 1982-1985
QUALIFICATIONS:
 FRCP London                2008
PG Cert Ed Plymouth     2007
CCST London               2000
MRCGP London             1981
MRCP London               1979
MBBS London               1976
CURRENT POSITION:
Consultant in Diabetes and Endocrinology
PENINSULA MEDICAL SCHOOL INVOLVEMENT:
 June 2003   – to date     Honorary University Fellow PMS
Sept 2005    – to date     Small Group Facilitator
June 2007   – to date     Academic Tutor
MANAGEMENT/SERVICE DEVELOPMENT:
Lead Consultant for Diabetes
Lead Clinician for diabetic foot service
Lead Clinician for diabetic adolescent service
Lead Clinician for PMS
Pan Peninsula clinic for patients with Turner's Syndrome
NO DISCLOSURE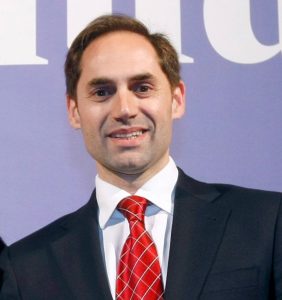 Prof. Dr. José Luis Lázaro Martínez
Prof. Lázaro-Martínez is Full Time Professor at the University of the Complutense University of Madrid (UCM). He got his PhD degree at the same university doing his doctoral thesis on biomechanics of the diabetic foot. He is an expert in Podiatric Surgery certified by a Fellowship Board of the New York College of Podiatric Medicine. He holds a Master of Science Degree on Health's Research (MSc) by UCM. He is the Head of the Diabetic Foot Unit at UCM. He is Director of both Research Groups in diabetic foot at UCM and at the Institute of Health Investigation of the Hospital Clínico San Carlos at Madrid. He was the Coordinator of the Diabetic Foot Working Group of the Spanish Diabetes Society. He is the Scientific Secretary of the Diabetic Foot Study Group (DFSG) belonging to the European Association of the Study of Diabetes.
He is President of Diabetic Foot International. He is a member of the Editorial Committee of the Journal Diabetic Foot & Ankle. He has numerous publications in international journals indexed in the journal citation report (JCR- more than 70). He has conducted 16 doctoral theses in the field of diabetic foot at the Complutense University of Madrid. He is the organizer and director of the annual course of diabetic foot that is celebrated at UCM with more than 19 editions. He has been vice president of the I, II and IV national congress of diabetic foot and president of the III national congress of diabetic foot. He has participated in more than 300 conferences at the national and international level, in countries such as USA, Mexico, Brazil, Costa Rica, Portugal, Italy, United Kingdom, Germany, Belgium, Holland, Sweden, Denmark, Finland, Slovenia, Poland, Dubai, Iran, Abu Dhabi, Lebanon, India, Qatar, France, Colombia, Chile, Turkey and Romania.
NO DISCLOSURE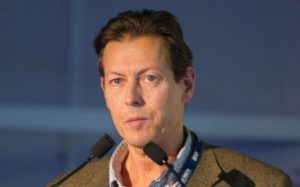 Pr Eric Senneville,
MD, PhD,  trained in medicine in Lille University, France before specializing from 1983 to 1991 in Cardiology, Nephrology, Internal Medicine and Infectious Diseases. Working with Pr Yves J Mouton, he established a diabetic foot clinic in 1996 with a special interest in the management of diabetic patients with osteomyelitis of the foot. Pr Senneville has been consultant at the Department of Orthopedic surgery of the Lille University hospital since 1995. He is responsible for a 42-bed unit in the University Department of Infectious Diseases at the Gustave Dron hospital of Tourcoing, France and is since 2008 the coordinator of one of the 9 French national referent center for the management of patients with complex osteo-articular infections.
Pr Senneville is part of the expert panel of both the infectious Diseases Society of America (IDSA) and the International Working Group on the Diabetic Foot Infection (IWGDF) for the guidelines on the management of diabetic foot infections. He has authored more than 190 indexed review articles and original articles and over 30 textbook chapters.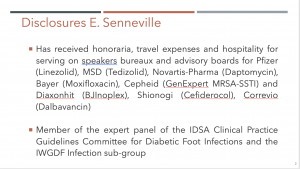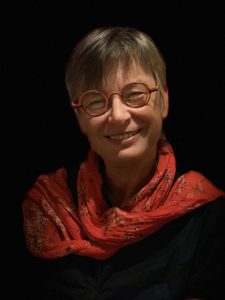 Dr Kristien van Acker, MD, PhD,  D-Foot International
Kristien Van Acker completed her internal medicine/ diabetology training in 1989 at the University of Antwerp. Where she founded in the same year the first multidisciplinary Diabetic Foot Clinic for Belgium. Her PhD thesis titled "The Diabetic Foot a Challenge for Policy Makers and Health Care Professionals".
Since 2001 Dr Van Acker has gained extensive experience in the field of diabetic foot education in developing countries. She founded and chaired the Train-the-Foot-Trainer projects, which were recently very successfully executed for the SACA region, the Caribbean Region , in Europe ,Western Pacific Region and in December 2018 the Marrakesh meeting for French speaking African countries and Maghreb.
She is (co-) author of many peer reviewed articles, book chapters and books, of which the IDF WDD publication "Time to Act, Put feet first" in 2005.
She is clinically active as diabetes consultant and runs outpatient multidisciplinary diabetic foot clinics in her country. (today: Centre Santé Des Fagnes, Chimay, Belgium).
She was co-founder of "Eurodiale" group.
She received the life-time achievement award of the DFSG/EASD 2017 in Porto. She was 2 times board member of DFSG . She received the Indian DFSICON award of 2016 and recently at the 4-yearly  ISDF meeting in The Hague (24May 2019) the  Diabetic Foot Medal of Honour for outstanding contribution to diabetic foot care.April 2009: Paul Harris fellow Rotary International Award- for a good international Project in Senegal,supported bij Rotary International .
Today she is the Immediate Past-President  and Honorary President of  D-Foot International (the International Working Group on the Diabetic Foot – Implementation Group) ( www.d-foot.org). Implementation, translation, analysing HealtCare systems, Data collection- e-learning and Heath-economics are her main passions going along with education.
She is a passionate nature photographer.
Conflict of interest TfFT Abu Dhabi- Kristien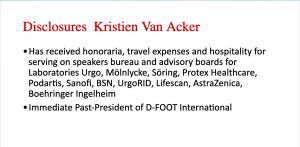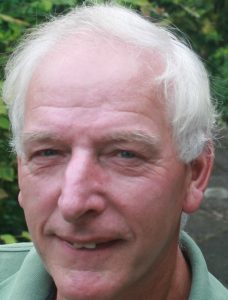 Dr Arend Jan Woittiez (1952)
was graduated to MD at University Utrecht in 1977. After military services he started training for Internal medicine in 1978 at Erasmus Medical Centre , Rotterdam. From 1983-1985 he was trained in nephrology and intensive care medicine. In 1985 he was appointed  as Chief of the Department of Intensive Care at Twenteborg Hospital , Almelo. In 2000 he was appointed as Chief of the Nephrology Unit at Ziekenhuis groep Twente (Almelo/Hengelo). In 2012 he became Dean  of the Medical School of Ziekenhuisgroep Twente (ZGT Academy), and was also trained as teacher for the educational courses of the Wenckebach Postgraduate Medical School of University Groningen. He retired from the internal practice in January 2016.
Dr Woittiez published more than 60 scientific papers, mostly in the field of nephrology, intensive care medicine and hypertension. His special interest for more than 25 years is causes and treatment of renovascular disease. Still he is (together with Peter de Leeuw) mentoring clinical research in this field. From 2015 he is working for  both the ZGT Academy and for the Wenckebach Institute, as well as Educational Officer for Diabetic Foot International.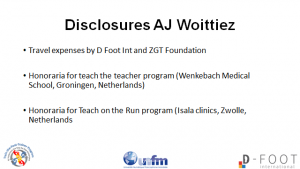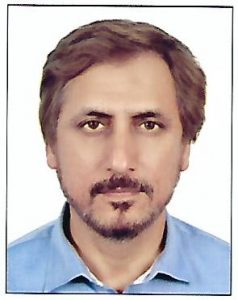 Dr. Zahid Miyan
is Associate professor of Medicine at Baqai Medical University (BMU) and Head of Diabetic Foot Care Department at Baqai Institute of Diabetology & Endocrinology (BIDE). Vice President of D- Foot International. Chair MENA Region- D-Foot International. Project Director of "Footwear for Every Diabetic (FED)" in Pakistan. President of National Association of Diabetes Educators of Pakistan (NADEP) and General Secretary of Pakistan Working Group on Diabetic Foot.
NO DISCLOSURE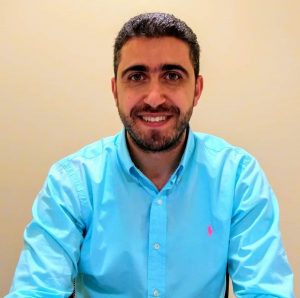 William Akiki Dpod, Msc, IIWCC
Was the first certified podiatrist to practice in Lebanon after podiatry training in Paris and Toulouse _ France.
ICW and IIWCC wound care expert specialized in diabetic foot management
since 2009, Owner of a specialized Orthotics laboratory.
Since 2009, Working in private clinics where innovating in the multidisciplinary diabetic foot management alongside with expertise in holistic approach for gait and posture and non-surgical toenail treatment.
In 2011, founded the first university clinical training unit in podiatry at the Lebanese German University – Jounieh – Lebanon, jointly with the Marseille Podiatry School.
Since 2012, founding member of the leading wound care and training center at St George-UMC-Beirut.
Since 2017, member of Active Health-Pain Management Clinic in Ashrafieh – Beirut.
Since 2019, member of the Bone and Joint department at St George-UMC-Beirut.
NO DISCLOSURE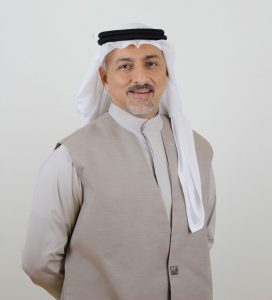 Dr. Khalid M. Edrees
Short Biography:
Dr. Edrees is a native of Jeddah, Saudi Arabia.  He obtained his BS in Microbiology and Immunology from University of Miami, Florida, USA.  After that, he matriculated at Barry University School of Podiatric Medicine, also in Miami, to obtain his Doctor of Podiatric Medicine degree in 1997.
Dr. Edrees completed his post-doctoral residency training at Cedars Hospital and Kendall Medical Center in the field of podiatric foot and ankle surgery.  He is American Board Certified in both Podiatric Surgery and Prevention and Treatment of Diabetic Foot Wounds (ABMSP).
He practiced initially at Alnoor Specialist Hospital in Makkah, then at both King Faisal Specialist Hospital and Bagedo & Dr. Erfan Hospital in Jeddah. Since early 2006, Dr. Edrees started his private practice in Jeddah, Dr. Edrees Podiatric Foot and Ankle Clinic.  In 2008 he launched a multi disciplinary center the Dr. Edrees Socialized Medical Center, which houses a state-of-the-art foot spa.
Dr. Edrees is a member of the Saudi National Committee for Diabetes Mellitus, the Health Education Program of the Governate of Makkah Region, and the Association of Diabetic Patient Friends in Jeddah.  Also, he is the representative to Saudi Arabia of the International Working Group on the Diabetic Foot and member of the D-Foot International Organization.  He is an active participant in several other international medical and podiatric societies as well as a frequent lecturer. Dr. Edrees frequently appears on local and international TV stations and is a frequent writer in printed and social media.
Since 2019, member of the Bone and Joint department at St George-UMC-Beirut.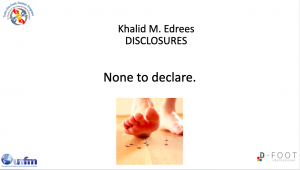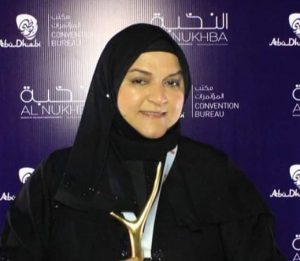 Guinaz Tariq
Unit Manager for wound care in Sheikh Khalifa Medical City in Abu Dhabi. RN BSc with a Post Grad Dip.
She trained as a nurse in the armed forces and graduated with First Position in Province, Post-graduation
with HONOURs. She has pursued further international wound care training by joining the International. Inter-professional Wound Care Course (IIWCC) from University of Toronto in 2007. She has completed her MSc in Skin Integrity from University of Hertfordshire (UK) in 2014. She is a local, Regional and international wound care key opinion leader and Speaker.
Gulnaz is the founder (2015) and course director of the Ostomy Care and Management (OCM). She is a chapter co-author of the Chronic Wound Care textbook of the 5th edition. She has over 20 publications.
Gulnaz introduced a diabetic foot prevention program and pressure ulcer prevention program in SKMC. She has organized the Abu Dhabi Wound Care Conference for the past 9 years. Gulnaz is Founder of International Inter-professional wound care Group and was elected to be President She has won the Bid for Abu Dhabi for 2020 to bring World Union Wound Healing Society Congress to the region and elected as President Elect of WUWHS
NO DISCLOSURE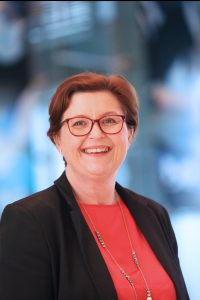 Elizabeth Ruth Choudhry
Senior Podiatrist, MSc, BSc, PGCE, Abu Dhabi Health Authority Registered Podiatrist,
UAE
Ruth qualified as a podiatrist in 1992 in the UK and has since specialised in the assessment, treatment and management of the high risk foot. She worked for the UK National Health Service for over 20 years before moving to Abu Dhabi in 2014.
Ruth undertook a Master's degree in advanced practice, to expand her skills in lower limb vascular assessment and surgical debridement. She has established a number of multi-disciplinary diabetic foot teams which have resulted in the reduction of lower limb amputations and improved care of people with diabetic foot disease.
Ruth is currently the senior podiatrist at Sheikh Shakhbout Medical City in Abu Dhabi, working as a member of the vascular and limb salvage team. Here she provides care for diabetic foot emergencies, pressure injuries and patients with peripheral vascular disease. She also established and runs a busy diabetic foot clinic, seeing patients with complex foot problems and trying to prevent lower limb amputation and help those recover from diabetic foot complications. Ruth is an international speaker on the assessment and care of the diabetic foot disease and she is passionate about educating people about the diabetic foot, to reduce the risk of amputation and improve health outcomes, keeping people mobile and independent.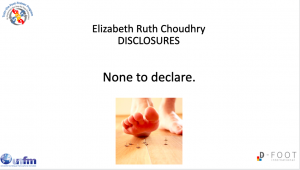 William Jeffcoate
William Jeffcoate was appointed as an endocrinologist in Nottingham, UK in 1979. He started a specialist foot clinic in 1982 and disease of the foot in diabetes was to become his dominant clinical and research interest. He has been involved in rigorous evaluation of the evidence to justify routine care, and has been on the editorial and advisory boards of The Lancet, Diabetologia and The Lancet Diabetes and Endocrinology.  He is Clinical Lead of the National Diabetic Foot Ulcer Audit of England and Wales. And while he still feels driven to explain the causes of the Charcot foot, he also
 feels it is about time to retire.
NO DISCLOSURE
Christian JEROME
Curriculum Vitae Profile:
 Podiatrist 32 years of Podiatry practice, works in association Married, 1 son, 12 years old
Current Professional experience
 Private practice since 1985 in Colmar , France, then in Strasbourg together with a partner (since 2002).
 President of International Federation of Podiatrist since 2018
 President of the Regional Syndicate of Podiatrists d'Alsace since 2017
 Trainer in the network Réseau Diab 67 since 2007
 Treasurer from the l'URPS of Podiatrists Alsace since 2013
 National Mediator of the National Federation of podiatrists since 2012
Professional experience
 Member of the Board of Directors of the regional representation of Podiatrists in Alsace-Lorraine since 1987 (conseil d'administration du syndicat des podologues).
 Vice-President of the Board of Directors of the regional representation d'Alsace Lorraine from 1992 to 2001.
 President of the Board of Directors of the regional representation d'Alsace Lorraine from 2001 to 2005 and 2017.
 President of the Regional Joint Commission of Podiatrists of Alsace from 2008 to 2017
Education
 State degree in podiatry 1983
 Institut National de Podologie de Paris DE in 1980/1983
 University degree in Diabetic Foot Care in 2006
 Training in sports podiatry in Strasbourg in 2008
 Certification of Animator in Therapeutic Education of the Patient in 2017
Member of the Royal Colleges of Glasgow since 2017
References
 Speaker at the International Congress of Podiatrists in Copenhagen on diabetic topic.
 Speaker at the European wound Management Congress in Amsterdam in 2017
Competencies
 Fluent in English (Spoken & Written)
 Fluent in German (Spoken & Written)
 Native French speaker
Openness, great sense of listening, and respect for others, endowed with great patience and qualities of synthesis and pedagogy.
Motivation
Sharing professional experience and harmonization of the profession at the European and International level, throughout the International Federation of Podiatrists.
It was at the International Congress in Boston that the desire for an international function was born to promote exchanges between podiatrists around the world.
Hobbies
Music lover, reading, skiing, water sports.